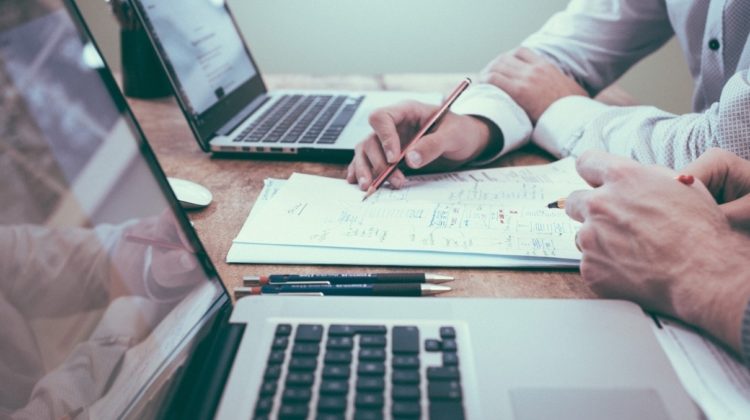 Corporate Privacy Policy
In this policy, the terms "we", "us", "our", and "ours" refer to Jefferson Capital Systems, LLC and its affiliates.
OUR COMMITMENT AND YOUR SECURITY
We are committed to ensuring that you receive the highest level of security, both through our web site and internally within our company. Via our Corporate Privacy Policy, we want to ensure you that we have gone to great efforts to protect your personal information. We uphold the highest industry standards in protecting information entrusted to online privacy.
This policy discloses our privacy practices and expresses our commitment to keeping you informed of the information we collect and how it is used. This policy applies to all personal information we handle in connection with our web site. This policy also sets forth our information gathering and dissemination practices for this site, related sites, and within our company. Within this document, we inform you about:
The type of information we collect
How that information is collected
The general purposes for which that information is collected
What disclosures of information will be made
How and to what extent you can limit those disclosures
Our business changes constantly and our Privacy Policy may also change from time to time. We reserve the right to modify our Privacy Policy and this statement in accordance with applicable law(s). The most current version of this statement will always be available on this site.
This Privacy Policy was last updated on January 22, 2015.
WHAT INFORMATION DO WE COLLECT?
Contact Information
Information you may provide to us to enable us to contact you. Examples may include name, email address, mailing address, telephone number, etc. Contact information may identify you personally.
Billing/Address Information
Information you may provide to us, which may include credit card number, bank information, billing address, billing contact name, telephone numbers, email address, etc. Billing information may identify you personally.
Password Information
Information that allows you to access the services we provide, technical support, ticketing system and any third party services provided through us. Examples may include user id, invitation number, account number, access and permission levels, password, etc. Password information does not identify you personally, but it may when associated with other information.
Technical Information
Information that allows us to configure the services we provide so that they are more easily provided to you. Examples may include your IP address, browser type, referring/exit pages, operating system, affiliate id, etc. Technical information does not identify you personally, but it may when associated with other information.
Internet Data
Some information about your IP address, web browser, and computer system are automatically transmitted to our web servers as an integral part of the operation of the Internet. Thus, we reserve the right to automatically collect and/or track: 1) The home server domain names, email addresses, type of computer, and type of web browsers of visitors to our web site and 2) Information on what pages of our web site visitors' access. Internet data does not identify you personally, but it may when associated with other information.
Voluntary Information
Information you choose to provide to us and that is not necessary for the operation of the services we provide. Examples may include acceptance of an offer extended to you, your endorsements of us and your connections to us in social networks, etc. It is your decision whether you include information that identifies you personally when you provide voluntary information to us.
HOW DO WE USE THE INFORMATION WE COLLECT?
We may collect non-public personal information about you as permitted by law from:
Your transactions with us
Applications or other forms that you provide to us
We may disclose non-public personal information about you to the extent that it is: (a) specifically directed by you; (b) permitted by the Gramm-Leach-Bliley Act (such as to service and maintain your account); and (c) not prohibited by other applicable law, including, but not limited to, the Fair Debt Collection Practices Act.
We use your contact information to send you information about our company, process requests for services, and to contact you when necessary. We may also use the information we collect to improve the content of our website(s).
COOKIE DISCLOSURE INFORMATION
We may use cookies to keep track of your interaction and time spent on this site or related websites. We may also use them to recognize return visitors and to track our promotions. We may collect personally identifiable information from visitors in the way of online forms but only where visitors volunteer such information. We may also collect information about how visitors interact with our website. This information may be obtained through the analysis of server logs and through the use of "cookies" placed on user machines. A cookie is a piece of software that a web server can store on a computer system to identify the visitor if they visit the website again. All of the information that we collect through the use of cookies from visitors is not personally identifiable. However, it may be associated with personally identifiable information that visitors provide us through our website(s). We gather this information for internal use only and will never authorize the release of this information with anyone outside of our company.
Most browsers are initially configured to accept and process cookies. You can configure your browser to refuse cookies, however, certain online interactions may be negatively affected by such a configuration. Most browsers allow you to configure them to notify you when you receive a cookie and to thereby allow you to decide whether to accept that cookie.
We reserve the right to use cookies on our website(s).
ACCESS AND ABILITY TO CORRECT PERSONAL INFORMATION
You can update your contact information at any time by contacting us. Exception(s) to access may arise when the burden or expense of providing access would be disproportionate to the risks to the privacy of the individual in the case in question or where the rights of persons other than the individual would be violated.
DATA SECURITY AND INTEGRITY
We make every effort to follow industry standard security measures to prevent the loss, misuse and alteration of the information under our control. However, no information transmitted on the internet or stored on servers is 100% secure. Fraudulent people exist, software and hardware can malfunction and people make mistakes. As a result, we cannot guarantee that any information covered by this policy will be absolutely secure.
We will only process personal information in a way that is compatible with and relevant for the purpose for which it was collected or authorized by the individual.
We restrict access to non-public personal information about you to employees who need to know that information to provide services to you. We maintain physical, electronic and procedural safeguards that comply with Federal laws to guard your non-public personal information.
Do Not Track browser requests
At this time, we do not respond to "do not track" signals sent from browsers.
QUESTIONS OR CONCERNS
Please feel free to contact us with any questions regarding this privacy policy by writing to:
Jefferson Capital Systems, LLC
Dept: Privacy
16 McLeland Road
St Cloud, MN 56303