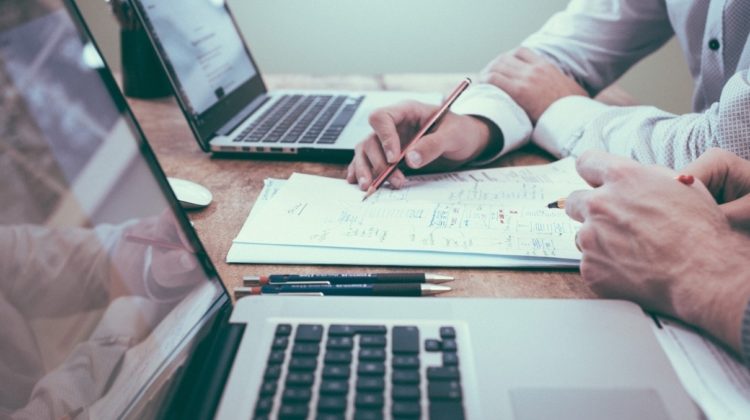 David Burton
PRESIDENT AND CHIEF EXECUTIVE OFFICER
David Burton has almost 30 years of experience in all aspects of the accounts receivable management industry. He founded Jefferson Capital in 2002. Prior to that he was Group President of OSI Education Services, Inc., a subsidiary of Outsourcing Solutions, Inc. (OSI), the nation's largest accounts receivable management service provider. David entered the accounts receivable industry in 1992 when he joined A.M. Miller & Associates, Inc., eventually becoming its President and Chief Operating Officer. Throughout his career, David has built industry-leading companies that provide innovative solutions for clients and consumers while maintaining a reputation for professionalism, integrity, and best-in-class compliance. David earned a Bachelor's degree from the University of Michigan School of Business Administration with a concentration in Finance and Law.
---
Matt Pfohl
SENIOR VICE PRESIDENT AND GENERAL COUNSEL
Matt Pfohl joined Jefferson Capital in 2015 and has over 25 years of legal experience. After several years as a criminal prosecutor and civil litigator, he served as General Counsel for five years for a national hospitality company. He then spent seven years in private practice with a Minneapolis law firm, before becoming Vice President-Compliance and General Counsel for a national auto sales and finance organization with a significant consumer financial services component. Matt is licensed to practice law in the State of Minnesota, and is a member of the Fourth District Ethics Committee for the State of Minnesota Office of Lawyers Professional Responsibility. He has been certified as a Consumer Credit Compliance Professional by National Automotive Finance Association. He holds a B.A. in Economics from the University of Notre Dame, a J.D. from Loyola University of Chicago, and received a Certificate in Franchise Management from the M.B.A. program at the University of St. Thomas Opus College of Business.
---
Penny Campbell
VICE PRESIDENT, BUSINESS DEVELOPMENT
Penny Campbell has over 31 years of operations management and sales leadership experience in the consumer financial services industry, including 14 years of experience with a national retail consumer goods and financing company. Penny joined Jefferson Capital in 2002 as Manager of its external recovery operations and since that time has held a variety of operational and business development roles within the company. This includes oversight of internal call center operations as well as leadership of both its client services and marketing teams. She currently leads Jefferson Capital's business development team, identifying solutions for new clients and managing existing client relationships across all lines of business. Penny holds two degrees from St. Cloud Business College.
---
Dave Mitchell
CHIEF FINANCIAL OFFICER
Dave joined Jefferson Capital in 2021 with more than 25 years of treasury and finance experience. As Chief Financial Officer, Dave is responsible for the accounting, financial reporting, treasury, tax, and financial planning and analysis functions. Immediately prior to joining Jefferson Capital, Dave served as Chief Financial Officer of two portfolio companies within Breazeale Group in Minneapolis, Minnesota. Prior to that, Dave was at Ecolab where he served as the Assistant Treasurer and as the Vice President for North America operations within Ecolab's Global Business Services. Prior to Ecolab, Dave held financial roles with increasing responsibility at Ceridian, GMAC, General Motors, and Arthur Andersen & Co. Dave holds a B.A. in Accounting and Economics from the College of the Holy Cross, a J.D. from Northwestern University School of Law, and an M.B.A. from the Kellogg Graduate School of Management at Northwestern University.
---
Mark Zellmann
MANAGING DIRECTOR OF U.S. PORTFOLIO ACQUISITIONS SERVICING AND CREDIT CARD ORIGINATION
Mark Zellmann has over 15 years experience with Jefferson Capital, having joined the company in 2004. He currently leads the Debt Collections business line where his duties include the management of Pricing Analytics & Underwriting, Portfolio Management, and Collections Operations. Mark holds a B.A. from the University of Minnesota and an M.B.A. from St. Cloud State University. Mark also earned a Certified Management Accountant designation from the Institute of Management Accountants in 2011.
---
Tom Hofer, PhD
DIRECTOR OF BANKRUPTCY ACQUISITIONS AND SERVICING OPERATIONS
Tom Hofer joined Jefferson Capital in 2014, after completion of his graduate degree in Physics. While at Jefferson Capital, Tom has focused his efforts on developing and enhancing the modeling capabilities of the Bankruptcy team, performing underwriting for acquisitions, and providing analytics for post-acquisition performance. As the leader of the bankruptcy business line, Tom identifies and pursues bankruptcy portfolio acquisition and servicing opportunities, oversees bankruptcy modeling and analytics, and manages the bankruptcy operations. Tom joined Jefferson Capital from academia with an emphasis in machine learning and decision science, and holds B.S. and Ph.D. degrees from Bethel University and the University of Minnesota, respectively.
---
Scott Gallagher
DIRECTOR OF PAYMENT REWARDS PROGRAM
Scott Gallagher joined Jefferson Capital upon its founding in 2002. Before joining the company, he held management roles at a national consumer financial services and retail company including leadership of its internal call center as well as its consumer correspondence operations and workflow processes. Building upon his 25 years of experience in the accounts receivable management industry, Scott has since been instrumental in developing Jefferson Capital's Payment Rewards Program. He currently leads the Program's on-going development and innovation initiatives, oversees the Program's data analytics and modeling, and oversees operations. Scott holds a B.S. degree from Bemidji State University.
---
Sue B. Unterberger
CHIEF COMPLIANCE OFFICER
Sue Unterberger serves as our Chief Compliance Officer and is the Secretary of the Board of Directors Compliance Committee. Sue is responsible for the oversight and enforcement of policies and compliance in support of Board direction and compliance with all applicable Federal, State and local laws. She has the independence and authority to cross departmental lines and has access to all areas of operations to perform compliance reviews and to ensure corrective action has been implemented. Sue has over 30 years of experience in all aspects of the financial services industry. She has been with Jefferson Capital since it was formed in 2002 and has been in our Compliance Department since October 2004. She earned the prestigious (CRCM) Certified Regulatory Compliance Manager designation from the American Bankers Association in November of 2014 and is recognized by RMA International as a Certified Receivables Compliance Professional (CRCP).
---
Mary Lewandowski
DIRECTOR OF HUMAN RESOURCES
Mary Lewandowski, who has over 25 years of experience in human resources and business management, joined Jefferson Capital upon its founding in 2002. Prior to joining Jefferson Capital she served as the Human Resources partner for the collections operations of a national consumer financial services company. In her current role, Mary leads the Human Resources, Facilities Management and Media Operations across all of Jefferson Capital's U.S. offices. She holds a B.S. degree in Management from the College of St. Benedict and is currently pursuing a Master of Arts degree in Human Resources from the College of St. Scholastica.
---
OUR TEAM OF BUSINESS DEVELOPMENT PROFESSIONALS