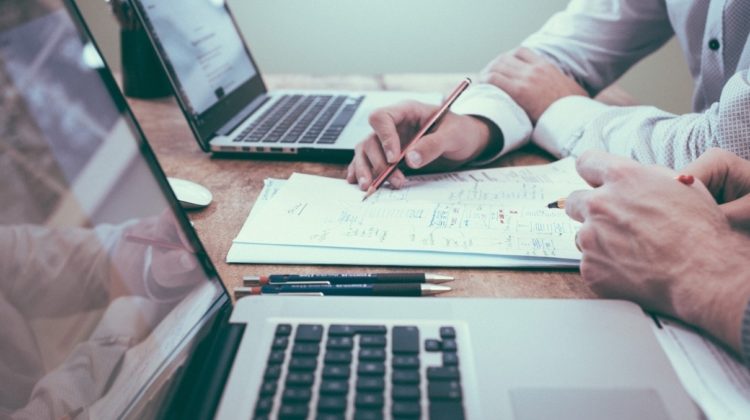 Maximize Debt Recoveries by Adopting Digital Strategies
With the pandemic and related government support programs largely in the rear-view mirror, Jefferson Capital is beginning to see two important changes in the consumer financial services industry.
First, there has been a marked increase in the amount of consumer debt. Seen across multiple product types, this increase is to be expected as consumers are weaned off multiple rounds of stimulus relief payments and rising inflation causes gas and other daily expenses to rise. Second, and equally important, after a prolonged period of remote work there has been a significant shift in consumer contact preferences. Consumers are much more comfortable moving away from traditional contact methods and instead quickly adopting communications strategies that involve digital channels.
As an industry leader, Jefferson Capital is pleased to share several digital collection considerations that creditors should be reviewing while determining how to respond to these changing consumer preferences and enhance their debt recoveries.
Leveraging Digital Strategies to Maximize your Debt Recovery
To effectively address and plan for these quickly developing post-pandemic debt recovery challenges, creditors must employ all available tools. As consumer preferences shift, it is important to understand the available digital tools and adapt processes to reflect the new target customer profile. Incorporating digital strategies provides an incremental lift in recoveries.
Questions to Consider when Embarking on New Digital Pathways
Some key considerations when thinking about adding new digital technologies to your collections operations include the following:
Do you currently leverage technology to connect and engage with consumers on their preferred digital platforms, and is the technology used throughout the collections lifecycle?
Can you provide a seamless and secure digital experience for a customer-centric collections process?
Can you build that seamless digital experience internally? Or will you need to partner with an external firm?
Do you have the right protocols in place to ensure the platform is secure?
Do you employ multi-factor authentication capabilities to protect consumer data and privacy?
Have you evaluated the flexibility of your collections strategy, including outsourcing to partners where it makes sense especially if your internal digital capabilities are limited?
Have you reviewed your digital-led payment plans, and are you satisfied with their performance?
Have you considered deploying secure digital self-service options such as:
Mobile apps
Automated voice trees
Self-service web portals
Key Strategies to Deliver Powerful Debt Recovery Results
After considering these questions, we recommend the following key strategies to help deliver strong performance on your receivables:
Invest in the necessary technology or infrastructure, or partner with an experienced technology organization that has the necessary infrastructure, for your digital platform
Expand your digital assets to enable more email, text, mobile app, and online banking
Invest in the resources to maximize customer qualification rates for digital contact channels, including opt-in or opt-out, skip, and app access
Consider using online banking to increase payments and reduce costs for call centers while improving customer satisfaction
Develop strategies which reflects the fact that most customers prefer to engage through an impersonal channel; if alerted by email and text they can act by themselves
Partner with firms that rely upon data analytics, Artificial Intelligence, and automation to leverage data and build customer profiles, including data concerning contact preferences, balance history and days past due
Using these data attributes and analytics, craft extended digital approaches including sequence of contact (such as text or email) aided by automated processes

Implement a customize multichannel communications strategy with carefully crafted content, tone, and styles of digital communications. Remember that digital- first consumers prefer an onymity in interfacing and require more nuanced messaging than standard verbal communications.
The Wrap

Managing receivables is an important component of every business and cannot be overlooked. Internal management of receivables can sometimes be a very difficult task, especially with the quickly rising debt levels and significant consumer demand for new digital communication collections channels.
Outsourcing your debt recovery can offer some smart and timely alternatives. Jefferson Capital is a leading buyer and servicer of charged off and bankruptcy receivables across the United States, Canada, and the United Kingdom. Our expert valuation team works with large and small companies, both new and experienced, and can work with you to size the debt recovery potential for your accounts and tailor a solution that fits your needs.
If you, or someone on your team, would like to find out more, please contact Penny Campbell, penny.campbell@jcap.com or Bob Maisel, bob.maisel@jcap.com. To learn more about Jefferson Capital, please visit www.jcap.com. As a receivables management company celebrating its 20th year in business, we have a proven track record of being able to listen and provide solutions that work for you and your company.
© Jefferson Capital Systems, LLC 2022. All rights reserved.