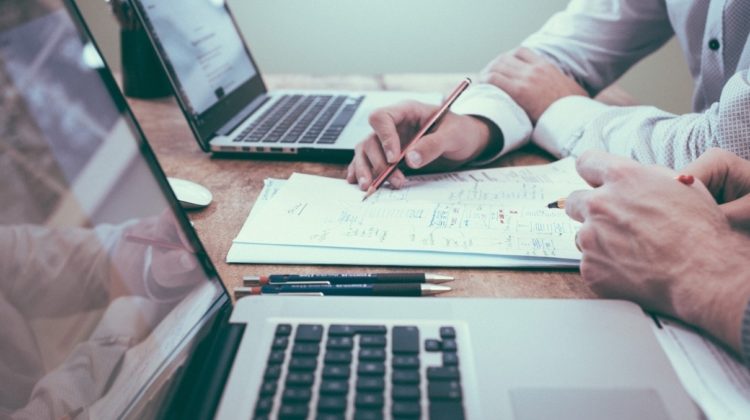 Jefferson Capital: Change, Resilience & Building 5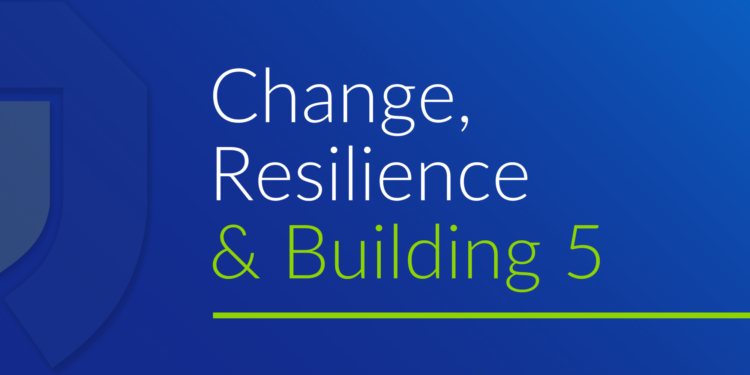 Change is an inevitable part of progress, and for Jefferson Capital the winds of change have ushered in a new era as we bid farewell to our cherished headquarters building and embark on the journey to our new location. This strategic move marks a significant milestone in our company's history, symbolizing its growth, innovation, and adaptability. But before we look ahead, it is important to take a moment and look back. For the place we are leaving behind says a lot about how we came to be the Jefferson Capital we are today.
BUILDING 5 AT 16 MCLELAND ROAD
Many old buildings continue to hold a unique charm and significance. For those who ever visited "Building 5" at 16 McLeland Road in St. Cloud, Minnesota, however, they know its charm was not due to its architectural or design style. A converted Fingerhut warehouse from the 1960s that to this day still sports early-1980s décor, it would not win any architectural or design awards.
But it is significant. Building 5 instilled some of the character and values that guide our business to this day. It was one of dozens of warehouses built at that location during the pioneer days of mail-order catalogue shopping. Its history includes the heyday of massive volumes of mail and phone orders, hectic holidays filled with non-stop warehouse fulfillment activities, and hundreds of associates helping consumers from humming phone centers. It has many stories to tell.
OUR PEOPLE & RESILIANCE
Many of our associates worked for over 20 years at Building 5. When asked to share stories about the building, they typically smile (and more frequently laugh) for a couple of reasons. First, the building showed its age and was never designed to house the ever-growing business, technical, and financial operations needed as Jefferson Capital flourished over the years. Second, and more importantly, the large open footprint offered by the converted warehouse created a unique workplace environment. What it lacked in looks, it made up for in personality. More specifically, the building naturally encouraged individuals from diverse departments to look across the room and work together to get things done. This was especially true over the holidays, where seasonal spikes in business activity resulted in associates lending a hand to each other regardless of their department, function, or job title. More often than not, potluck meals in the lunchroom also followed. I mention this because the smiles and stories of working in an aging converted warehouse are how character, camaraderie, and team building occur. I am confident that Building 5 at 16 McLeland Road helped build the resiliency in both our associates and our business that make Jefferson Capital what it is today.
THE EXCITEMENT OF RELOCATION
The decision to relocate was not made hastily. Months of careful planning and consideration went into selecting the perfect space that aligns with Jefferson Capital's vision for the future. Our new office boasts compelling facilities, up-to-date architecture, and an environment designed to foster further collaboration and productivity. Beyond the physical benefits, the move brings about a sense of rejuvenation and excitement among our associates. The change of scenery injects fresh energy into our workplace, and it allows us to better serve our clients and consumers and to maintain our competitive edge in the industry.
I am most proud of the fact that – just like when they worked together in Building 5 - our associates worked tirelessly together to make sure the move to the new location went off without a hitch. They volunteered to do everything from collecting, reviewing and recycling over 20 years of items from Building 5, to picking up paintbrushes and setting up workstations at the new location. That same spirit of camaraderie that resulted from two decades in an aging building has been shown in the move. And it really is what distinguishes Jefferson Capital from others in our industry.
Our new facility is just a few miles down the road from 16 McLeland Road. Although it may not offer a daily reminder of Jefferson Capital's origins and history, it will further accelerate our tradition of working together to always do the right thing. I am grateful for the first two-plus decades we spent at Building 5, as it provided a dose of character and authenticity that has served us well while on the journey to the present-day Jefferson Capital. That character and authenticity will not disappear at our new home, nor will the memories of Building 5.
By David M. Burton
Chief Executive Officer – Jefferson Capital Holdings