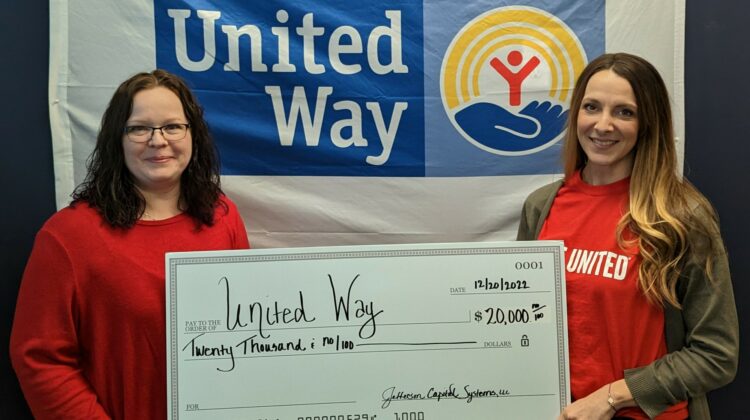 Jefferson Capital Celebrates 20 Years with a $20,000 Gift to the Community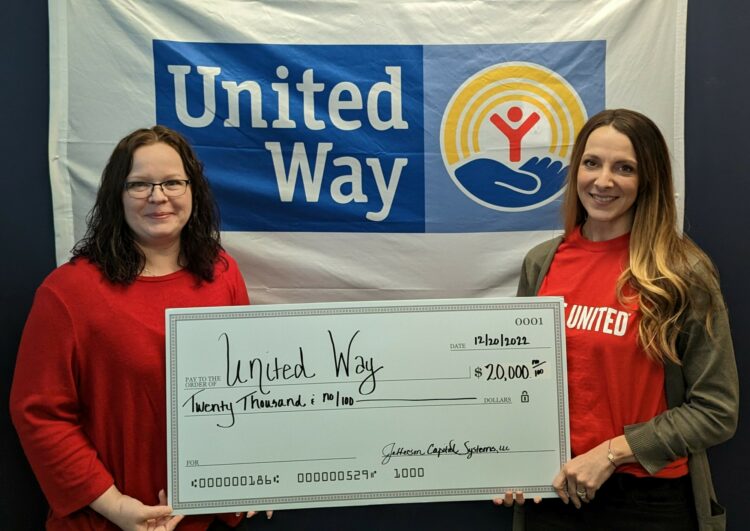 For over 20 years Jefferson Capital has been focused on listening to and providing solutions for its clients and consumers. It was therefore only fitting that the company recently celebrated its 20th Anniversary with a $20,000 corporate donation to a community organization that shares its same values and goals - The United Way of Central Minnesota.
Importantly, this isn't the first time Jefferson Capital has supported the United Way. In fact, Jefferson Capital and its employees have quietly contributed every single year since the company was founded twenty years ago – resulting in a total of over $600,000 in corporate and employee gifts. The United Way has used these gifts over the past two decades to help serve hundreds of individuals and organizations located near Jefferson Capital's St. Cloud, Minnesota headquarters.
As Mark Zellmann, President of Jefferson Capital, explained: "Our company was founded on the ideas of listening, learning and providing solutions for both our clients and the consumers with whom we work each and every day. The United Way does the exact same thing in our community, and we couldn't be more proud to celebrate our 20th Anniversary with a $20,000 gift to continue their great work serving others."
The United Way and Jefferson Capital both look forward to another twenty years of listening and providing solutions to their partners and those whom they serve!