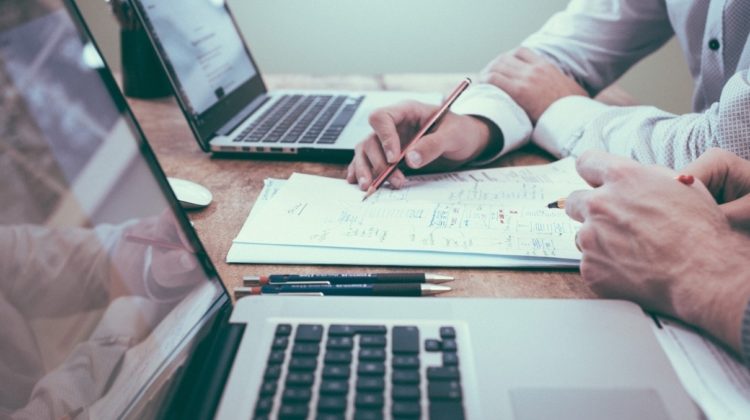 How Jefferson Capital Became One of North America's Most Successful Specialty Consumer Finance Companies
By David M. Burton, Chief Executive Officer, Jefferson Capital Holdings, LLC
"Sometimes the questions are complicated and the answers are simple"
Theodor Seuss Geisel

As we celebrate our 20th Anniversary in November of this year, I have been sharing monthly stories that reflect upon our business and success. This month I thought I'd reflect upon a frequently asked question: How did we rise from a small midwestern accounts receivable management company to become one of North America's most respected and successful specialty consumer finance companies?
We've Enjoyed Accomplishments in Many Different Areas
The question is complicated because there are many ways to define business success.
The simplest definition of success is the achievement of something you have been trying to do. In other words, setting a goal and achieving it.
Since starting out in November of 2002 we have many achievements of which we are extremely proud:
We entered into partnerships with credit grantors resulting in our investments of approximately $1.7 Billion consisting of balances exceeding $47 billion
We have sought to listen to and assist over 21 million unique consumers with their individual consumer financial circumstances
We have grown internationally from a single office in St. Cloud, Minnesota to additional offices and operations in Minneapolis, Minnesota; Denver, Colorado; Toronto and London, Ontario, Canada; Basingstoke, England; and most recently Glasgow, Scotland
We have grown to become the third largest consumer debt purchaser in North America and the largest in Canada
I'm thrilled we were able to accomplish all of this and so much more over the past twenty years. These achievements certainly are emblems of a very successful business.
But candidly, none of these were the result of a goal that we set out to achieve in November 2002. In fact, in reflecting upon our original goal and whether we achieved it, I am reminded that it had nothing to do with our financial strength, the size of our investments, or our marketplace size and international growth.
The Simple Answer
So, how did we become one of North America's most successful specialty consumer finance companies? Looking back on our past twenty years, I think the answer is quite simple: We treated others how we'd like to be treated ourselves.
If it sounds familiar, it should. The golden rule is well known in all aspects of life and followed by most businesses. But unlike others in our industry, we added a critical unique component -- we defined "others" to mean more than just our credit originator clients. We purposefully expanded our approach to include our relationships with our vendors, our regulators, and (most importantly) the consumers with whom we interact each and every day. For all of them we sought to listen, do the right thing, and forge long-term partnerships.
As Founder of Jefferson Capital, I can confidently state that we met our goal that we set out to accomplish almost twenty years ago. Fortunately for us, by setting and achieving this goal the other more common financial measures of business success have routinely followed for each and every one of the almost two decades that we have been in business.
Dr. Seuss was Right
Paraphrasing Dr. Seuss, defining success in the specialty finance industry can be a complicated question. But the answer for us at Jefferson Capital is quite simple -- treat people right. All people. It's easy to treat your clients how you'd like to be treated. Virtually every business does that. But you have to reach beyond your clients to all of the third parties that are a part of your business. When you do that, long term partnerships are formed and measurable business success follows.
We've done this for almost 20 years now. And we plan to build on this approach for another twenty years. Onward and upward!
####