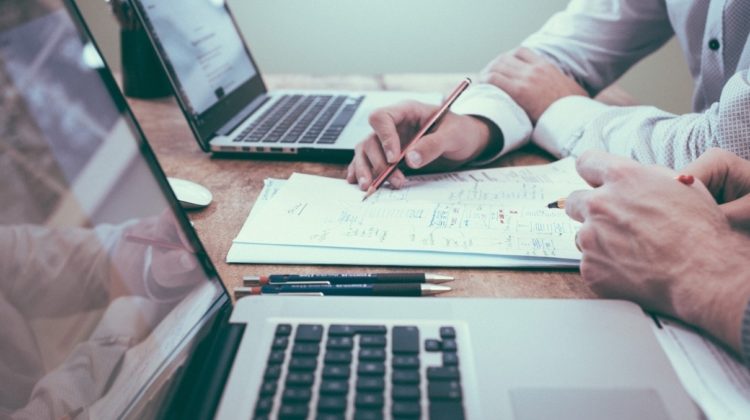 Anticipating Change in Order to Grow
By David Burton, Chief Executive Officer
"Change is inevitable. Growth is optional."
John C. Maxwell
The first part of John Maxwell's quotation is well known, but the second part less so. This is especially true among participants in the consumer financial services industry.
Many in our industry recognize that change will eventually occur. That their daily business operations, workplaces, and our industry will be subject to change, and they will deal with it when it happens. But unfortunately, they fail to recognize the second and more critical aspect of inevitable change – that anticipating and preparing for it is essential to growth.
Despite Initial Fears, Times are Good for Many Firms
Many companies in the consumer financial services space are currently catching their breath. They weathered the initial shock and uncertainty first presented in the Spring of 2020 with the COVID-19 crisis. They quickly implemented work from home strategies. They conserved capital and restricted spending. Most importantly, they ensured the health and safety of their associates, families, and friends. They hunkered down while waiting for the storm to pass.
Then the unexpected occurred and the outlook turned especially bright. A year and a half later many are realizing record-setting collections and historically strong results. Their operations have never been stronger. Rather than worrying about how to meet payroll, they are seeking to fill new positions. Driven by significant government stimulus payments, historic mortgage forbearance offerings, eviction moratoriums, and additional State and Federal unemployment benefits, many are now stepping back and simply enjoying their prosperity. After a stressful year and a half of COVID, a good argument can be made that they've earned the right to do so.
Leading Firms Always Look Ahead
Others, however, are taking a different tack. They see millions of borrowers who will soon have bills due that they haven't had to address for many months. Thousands of student loan borrowers have enjoyed almost two years of federal government forbearance, all of which will end in just over three months. The CDC eviction moratorium resulted in many consumers not having to make a single housing payment – whether for rent or a mortgage – since March of 2020. Yet the August 2021 U.S. Supreme Court decision ending the CDC's eviction moratorium means they will need to resume making housing payments very soon. Meanwhile, State and Federal stimulus payments as well as supplemental unemployment benefits are quickly ending. Likewise, the bipartisan FRESH Start Through Bankruptcy Act of 2021, which allows easier access to bankruptcy, could usher in significant new bankruptcy filings above and beyond those triggered by the changes just mentioned.
In other words, the serenity of prosperity enjoyed by many consumer financial services firms is set for imminent change.
How Top Companies are Preparing
Our leading partners and clients are getting ahead of the curve and preparing for the next round of inevitable change. Our Business Development executives are beginning to see activity at levels not experienced since pre-2020. Clients and partners are actively resuming their pre-pandemic activities, including stepping up planning for forward flows and other scheduled debt sales and servicing of their charged off and bankruptcy receivables. We're also seeing significant debt purchase and servicing activity from several new industry participants who have not previously engaged in sale or servicing transactions but understand the cyclical nature of consumer financing. They are readying themselves for the next turn.
Simply stated, leading industry participants are actively preparing for change. They're doing it to sustain their prosperity going forward. For them, growth is not optional.
We're Always Ready for Change. And Continued Growth.
As a company with nearly twenty years of experience, we have seen tremendous changes over the years. We have also enjoyed growth each and every year. Like our best partners, we know firsthand that change is inevitable and that growth is not optional. Thus, we welcome the opportunity to jump start post-pandemic planning. For those continuing to take a wait and see approach, we will of course be here. For others, we look forward to the continued growth and successful partnerships we have enjoyed together as we carry on the voyage for the next twenty years.
####